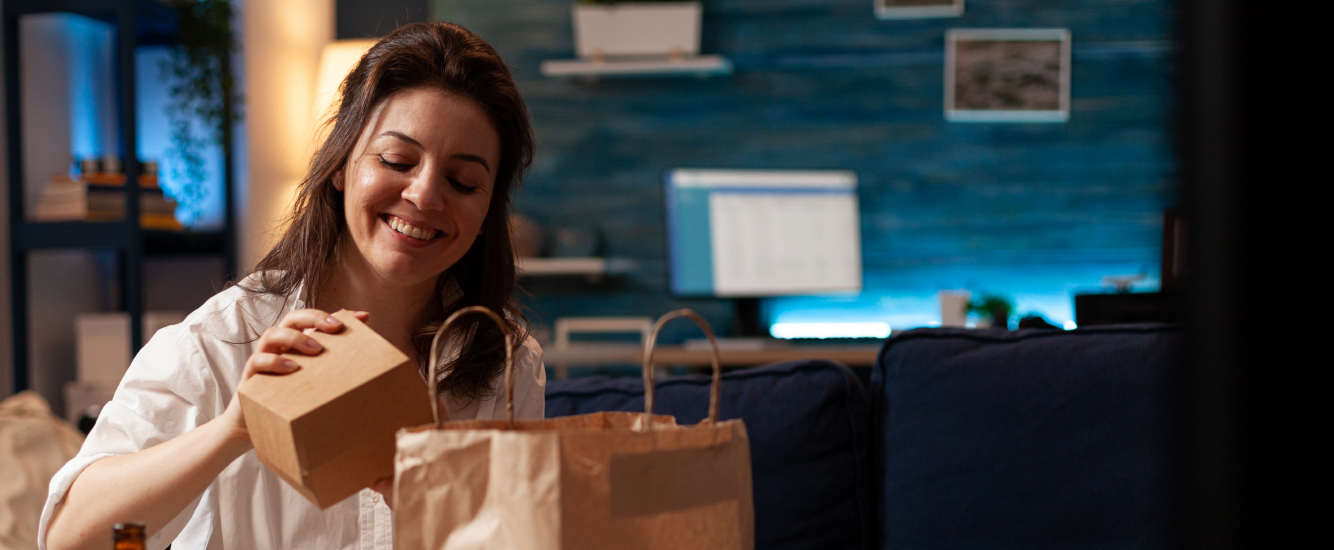 Delivery's Challenges and Opportunities for Small Restaurants: Strategies for Success
The challenges of delivery don't have to be an obstacle if you discover what they are and the respective opportunities to face them.
It is estimated that the revenue in the delivery segment will reach €0.96tn in 2023. However, in the dynamic world of delivery, restaurant businesses, especially small restaurants, face challenges when entering this highly competitive segment.
At the same time, it triggers a paradigm where valuable opportunities arise for you to expand your business and attract new customers.
In this article, we will analyse the main challenges that small restaurants face in delivery and identify corresponding strategies and opportunities so that your business can have a chance of achieving success in a constantly expanding market.
📌 Challenge 1: Strong competition
One of the major challenges that small restaurants face in the context of delivery is the need to stand out from strong competition and gain the necessary visibility to attract a solid customer base.
A good example of this is the UberEats app, the most relevant delivery platform in Portugal, where there are around 81 million restaurants. Therefore, in a saturated market where there are numerous options and established restaurants dominate the landscape, smaller restaurants often struggle to draw attention and have their products chosen. This is because larger establishments typically have significant resources to invest in marketing, branding, and promotions, giving them a solid customer base.
📌 Challenge 2: Efficient Operational Management
Efficiently managing all operational elements of the delivery service is another challenge that small restaurants face. One of the main difficulties lies in coordinating orders and ensuring that each meal is prepared with care and precision.
Small restaurants often encounter limitations in terms of physical space and a small team, which can make order management a complex process. A meticulous organisation is necessary to avoid errors, ensure ingredient availability, and ensure that each dish is delivered according to customers' expectations – any delays can lead to dissatisfaction and affect the restaurant's reputation.
It is imperative to keep track of orders, ensure quality, meet delivery deadlines, and maintain clear communication with customers.
But how can I turn these challenges into growth opportunities for my restaurant?
💡 Opportunity 1: Personalisation and Customer Experience
An opportunity of utmost importance for small restaurants in the context of delivery is to offer a personalised experience to their customers.
By providing a diversified menu, relevant recommendations, and excellent customer service, it's possible to gain customer loyalty. Furthermore, strategies that provide insights into customer preferences and help optimise gastronomic offerings enable you to ensure a complete and satisfying experience for your customers.
To achieve this, the best option is to choose a digital tool that allows you to optimise your gastronomic offerings based on your customers' preferences and past consumption choices. Additionally, access to real-time insights about the market and competition will enable you to make informed and strategic decisions, adjusting your menus according to current trends.
All in all, having access to processes' automation and intelligent suggestions, you can reduce the time spent managing delivery platforms, ensure the quality of orders, and establish clear and transparent communication with your customers.
💡 Opportunity 2: Data Analysis and Informed Decision-Making
Building upon the previously mentioned opportunity, real-time data analysis provides a competitive advantage for small restaurants in the delivery context.
Having access to valuable market information allows you to make more informed and strategic decisions. For example, by comparing competitor product prices, you can adjust your sales strategies to ensure you are more competitive in the market.
Furthermore, measuring the impact of menu changes, such as adding new dishes or adjusting existing options, helps you identify the most effective changes to attract and satisfy customers.
On the other hand, having an intuitive dashboard filled with relevant information and metrics offers you a comprehensive view of your restaurant's performance. This way, you can track key indicators, such as order volume, customer preferences, and the profitability of each menu item.
Such data enables more concrete decision-making processes, allowing you to adjust strategies to drive growth and business success.
Therefore, this is the key to achieving success in the delivery industry: prioritising the ability to face challenges with creativity.