How data analysis plays a significant role in the growth of restaurants
Data analysis, combined with technology, has revolutionised the restaurant industry. This analysis provides numerous advantages to restaurants, with growth being the ultimate goal for all businesses.
Data, or information, plays a crucial role in our lives, even if it doesn't have a direct impact on us as individuals. In the restaurant industry, however, data is an essential tool for making informed decisions.
In our current technological age, the restaurant sector is also undergoing a revolution. Technology is helping restaurants analyse data more effectively, enabling them to make better decisions. The restaurant industry has been transformed by the combination of data analysis and technology. This analysis provides numerous advantages to restaurants, with growth being the ultimate goal for all businesses.
So, what are data analyses in restaurants?
Data analysis in restaurants refers to the process of collecting raw data related to the daily operations in a restaurant. After this data is collected, it is transformed into actionable insights that help in making informed decisions.
This is how the necessary information is gathered to understand what is happening with the restaurant, through a thorough analysis of the numbers that tell the complete story of it.
However, it's not surprising that when data analysis is used in restaurants, it leads to generating higher revenues.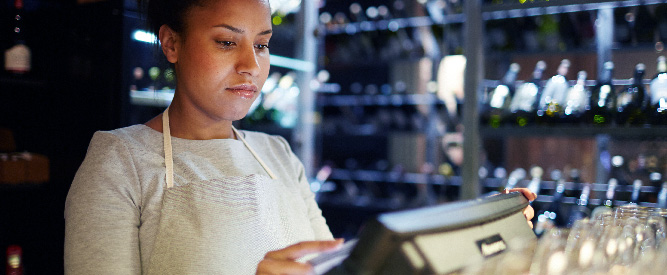 What advantages does data analysis offer for restaurants?
The reality of data analysis is that restaurants can benefit greatly from it because of the valuable information these data provide, and it allows restaurants to make more informed decisions, both to attract new customers and to improve processes and enhance restaurant growth strategies.
Here are some advantages of using data analysis in the restaurant industry:
🎯Customer Segmentation: Through data analysis, customers can be grouped based on similar characteristics, allowing for more effective messaging and better results;
📣 Feedback: Restaurants can use customer feedback to improve the overall customer experience;
🍽️ Menu Review: Analysing which dishes are popular or not can help restaurants keep their menus up-to-date, reducing costs by removing unpopular items;
🎁Personalised Customer Experience: Digital tools like QR code menus and tabletop tablets for example can be used not only to personalise the customer experience but also to help collect and explore customer data to meet their needs;
🚚 Food Delivery: Many restaurants already work with food delivery platforms, and through data analysis, they can better manage delivery services, especially when dealing with multiple delivery platforms and analysing everything in one place;
Using data analysis is an asset for making well-informed decisions and increasing profitability. The same applies to delivery services, where not only an evaluation of the restaurant itself is necessary for menu optimisation, but also monitoring the market through real-time market information comparisons to increase restaurant profitability.
If you want to see your restaurant's performance improve, contact us!